Discussion Starter
•
#1
•
Greetings and glad to be back on a Mule. Had a 610 which I liked, other than it just didn't have enough power and the suspension was pretty limited, but it was solid and never failed me.
Sold it to buy something with better suspension and more power/speed which ended up being a Polaris 500 midsize. Liked the suspension and power and it's relatively narrow width but quickly discovered the build quality was simply not up to Kawasaki (probably any of the Japanese) standards..... vent line laying on the manifold, zerks missing, etc., plus I hated Ranger's 4WD setup because no 4wd without first locking the rear diff, and in 4wd the front wheels never engaged unless the rears were turning at least 20% faster than the front! There were other things as well which I won't go into.
Anyway I was smitten when I saw the new Mule Pro MX because while larger than the little 610 it is still a size that'll still fit on our trails yet it has the extra power, suspension, and tow and carrying capacity I wanted. Plus back to Kaw quality.
So Wednesday I sold the Ranger and yesterday made a nice deal on the only MX the local dealer had and so far couldn't be more pleased. It rides just as nice as the Ranger probably better actually, has even more power, sounds better (less tinny), and while I haven't worked it much in 4wd it's nice to have the traditional set-up where I can independently choose 2wd/4wd, hi-low, and diff lock.
Really looking forward to using this machine in fact going out in a minute to clear a couple downed trees on the trails.
Bringing it home.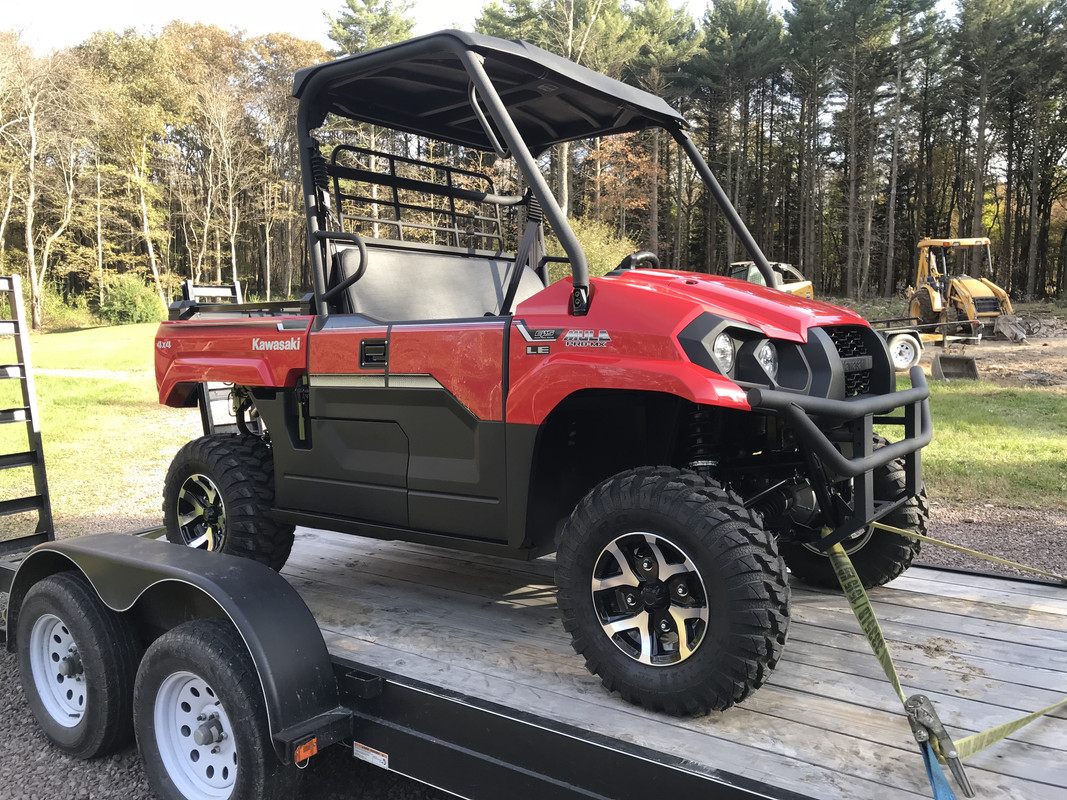 Both the 610 and Ranger were green, it'll take a bit to get used to this bright red. Shouldn't loose sight of it in the woods though!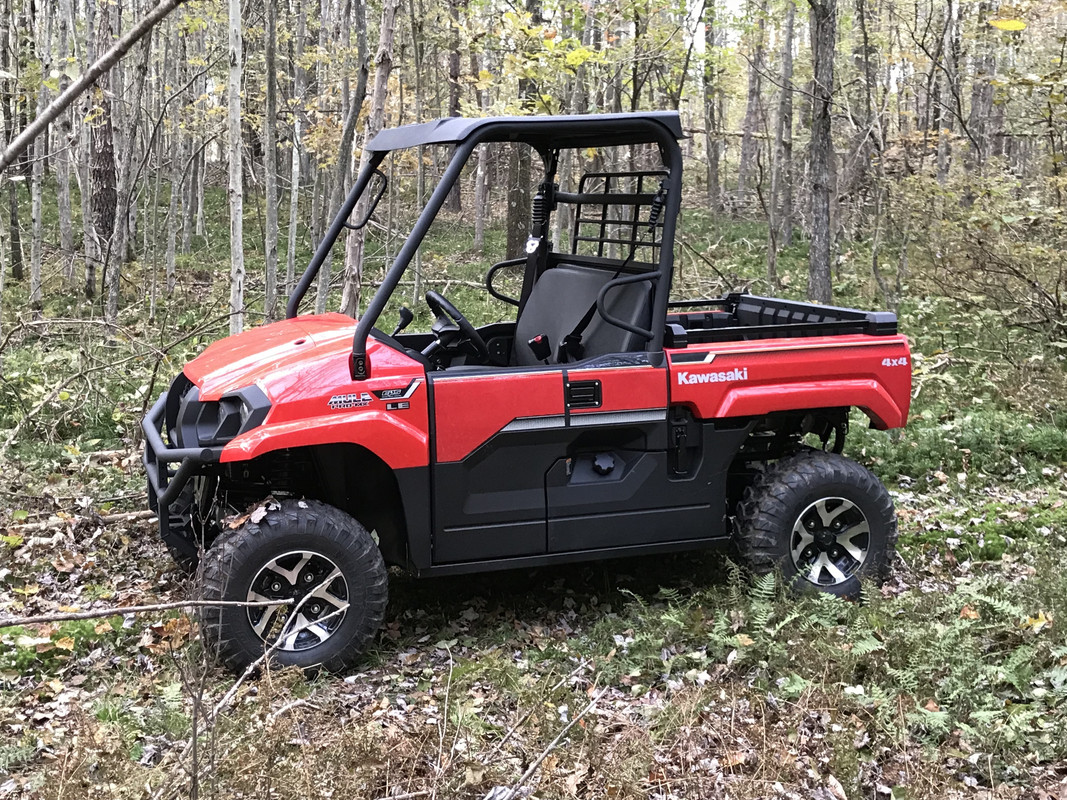 Passed the all important dog test.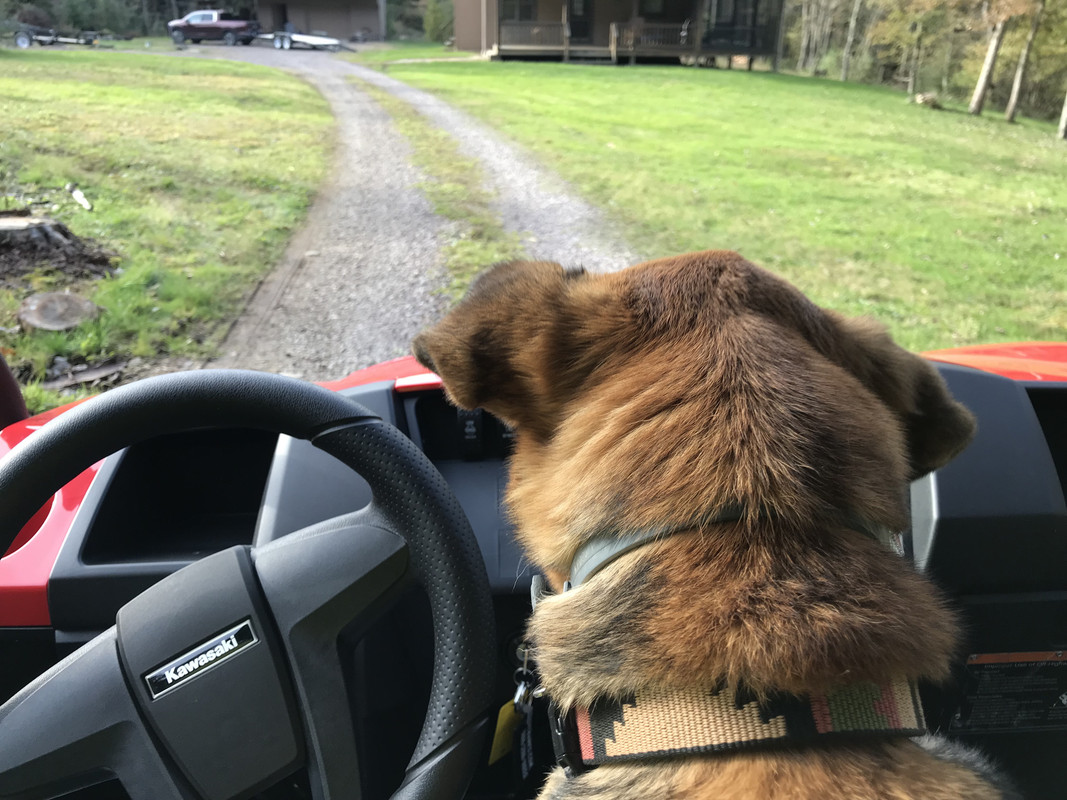 Looking forward to lurking here on occasion. Only small nit I have to pick is the seatbelt must be connected which I have behind me but it's kind of uncomfortable against my back. Need to do away with that "feature" sometime.