Discussion Starter
·
#1
·
I finally got out on the ice for the first time ever today and had a blast. We rode on Houghton Lake which is one of the largest inland lakes in Michigan. I think it is 10 miles by 4 miles or something like that. There were a LOT of people on the lake this weekend because of the yearly Tip-Up Town ice festival. Everyone was even parking right on the lake! :lol:
Anyway, I only took a few pictures but here's what I have. The rear tires that I was running on my V hook up so hard on bare ice that you can't give it much more than 1/4-1/3 throttle off the start or it will wheelie like crazy.
Picture by the trucks. The black trailer is my friend's trailer.
My V and a friend's Raptor 660.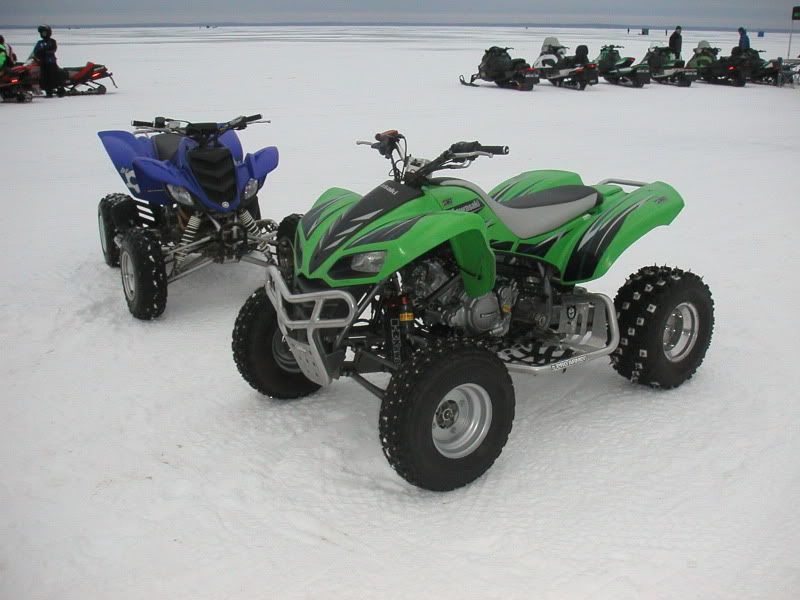 My other friend's Banshee. I guess it steers almost TOO good with the snowmobile skis on the front. I think he said he had 96 snowmobile studs in each of the rear 18" tires.
A pic out on the lake. It was so hazy you couldn't see the other side.
This is just a very small example of the amount of people that were out there.