Discussion Starter
·
#1
·
Thought I would post this up here also in case there were some Cherokee owners looking for some sound but not lose the space in the back. I am making these for quite a few memebers over at the XJ forum also.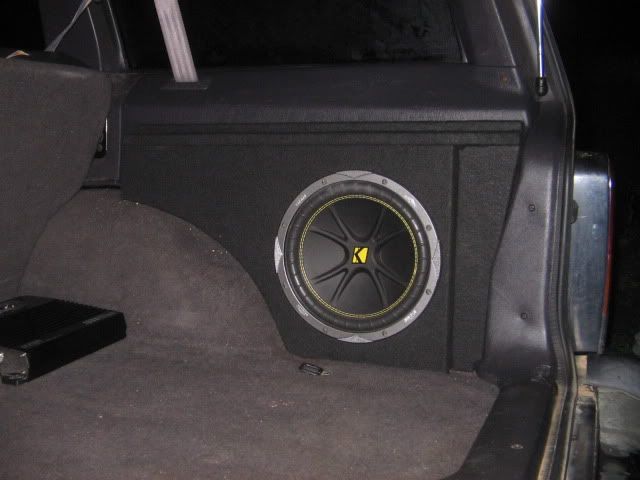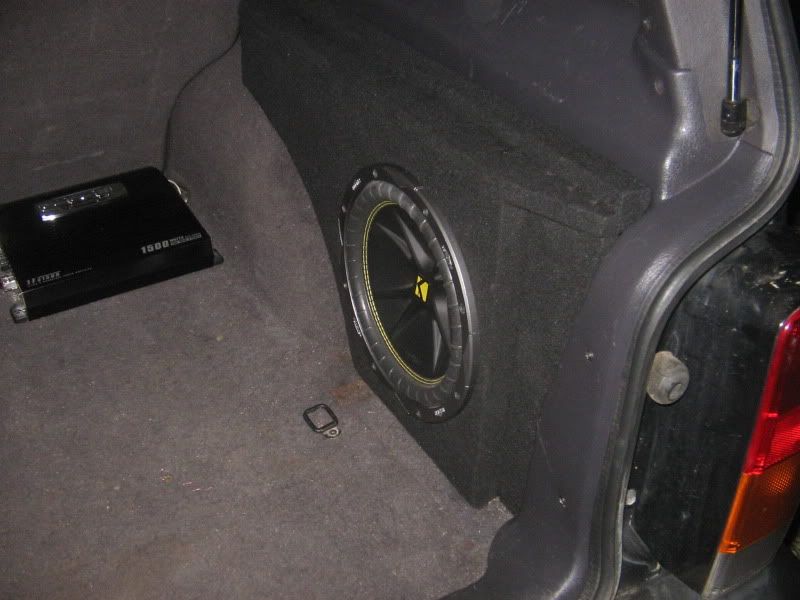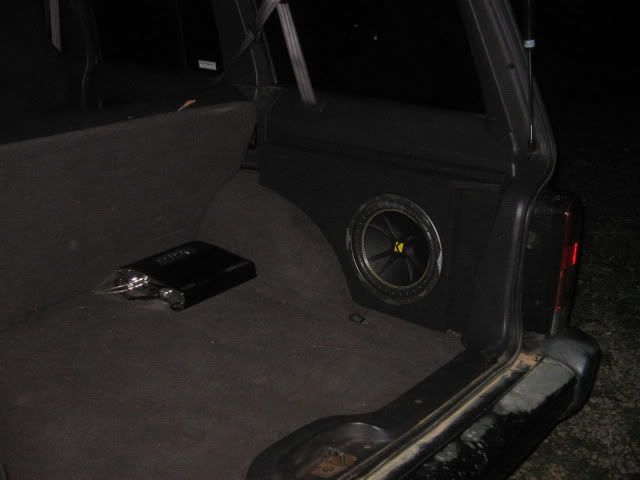 These are true sealed boxes that sink in the rear cubby.This is truly a nice setup and underpriced compared to prebuilt XJ boxes that look bad and rattle like crazy. Those JL boxes are like 625.00 with no sub included. Boxes are right around 0.5-0.7 CuFt which is perfect for most all 10" subs.
I can do my box with a brand new Kicker Comp Vr 10" sub for around 260.00 shipped and it will blow away any of those other enclosures.
Just a Box is 150.00 shipped.Covered in Black or Gray. May be able to do tan as well.
I even send a message to you that has pics and instructions on how to do the install.
Here is what a couple members that have bought one and left feedback had to say.
Quote:
Originally Posted by
mayko
got my box today tomorrow i will be hooking up everything

very happy and great worksmanship
Quote:
Originally Posted by
storm101
Figured I would leave some feedback for all you to read.

#1. KFX is a good dude to deal with! Period. No ifs ands or buts about it.

#2. The box is made good, it IS TOTALLY sealed for sure. Not sure if anyone has worked with this type of stuff, but trust me, Its hard to do it, let alone correctly.

#3. It takes up...well pretty much no room at all.

#4. If youre worried about the fabrication needed, its easy, bend a bit of thin sheet metal, cut some plastic, and tighten a few screws. You can do all this with basic hand tools if needed! Took me about 2hrs to get the whole thing in and cleaned up.

#5. It does not rattle, and the sub that is offered with it, is a darn good sub for being a 10", I downgraded from 2 12's, and I am still VERY happy with it.

#6. What good is this without at least one picture?!?!?


#7. Dont think of it as buying a sub box (unless you dont have one) think of it as buying CARGO SPACE back!

#8. If you buy one, you can officially say you own a "hellbox". Thats cool by itself lol (yes i nick-named it that, yes i hope it sticks).

#9. Seriously, the unit is awesome, and worth every penny i paid for it. If you want one, and can afford it, I would just do it! Its hard to find hand made stuff these days anywho!


If anyone wants one or know someone who would let me know. Thanks