Finally got these in from being made up. They can open up a new level of clutch tuning on the Teryx as they are the lightest and most adjustable teryx weight available today and can satisfy BBK as well as stock setup alike. no rivets to drill and replace, fully tunable with .7 gram and 2.5 gram flat head bolts and .3 gram washers for tunable in 3 positions on the weight.
the weights also come with billet aluminum spacers to put the centrifugal mass lower at the pin area reducing even more rotating mass by 4grams per weight . This will also make any atv weight usable in the Teryx without the atv sheave replacment to run the lighter weights in the Vforce trans applications.
they are adjustable from 66 grams to 79 grams and run the same profile as the stock teryx and Dalton weights. flat tip profile with heavier tip weight.
I should have them in stock soon. and they will most likely retail for about 250.00 bucks for a full weight and spring kit. I am also offering custom springs with these that I am still working on.
10-185 spring for trail use. similar to Dalton Amber and stiffer than the EPI Maroon
15-225 spring for Dune and general higher RPM BBK use.
20-260 spring for ultra high RPM Stadium big valved race motor use.
I'll be fine tuning things in the next few weeks, so when it's done. I'll let you know.
for now. here's a little sneak peak.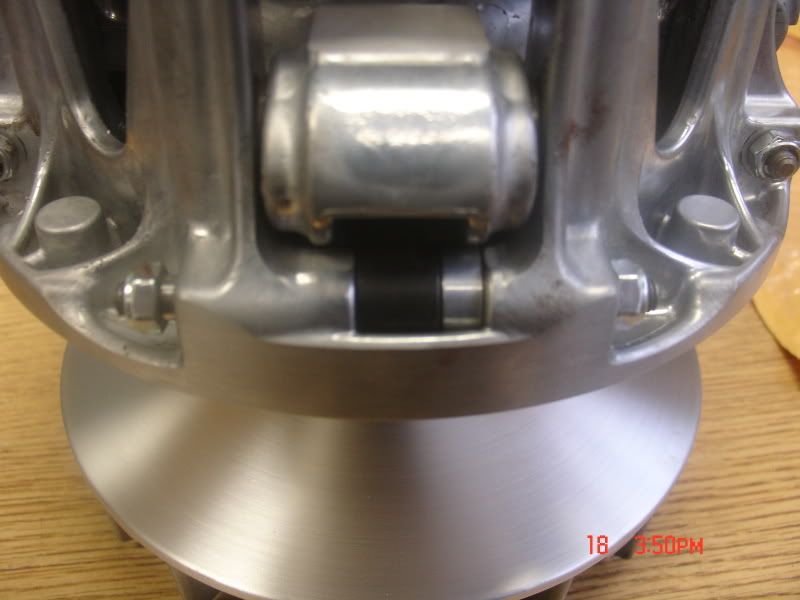 John