Discussion Starter
·
#1
·
I have been working on a motor swap between my two V's and a 730 build on the motor out of my orange V that will end up being installed in my green V. I decided to paint it while it was out.
First, I'll say that I bought WAY too much paint but it was only $2/can at the local surplus store.
I cleaned the motor with a wire brush on a Dremel, wiped it down with brake cleaner and then painted it with Duplicolor Engine Enamel. One good coat each of primer, Aluminum color paint, and Clear.
Before
(I realize it is the other side of the motor but this photo is all I had)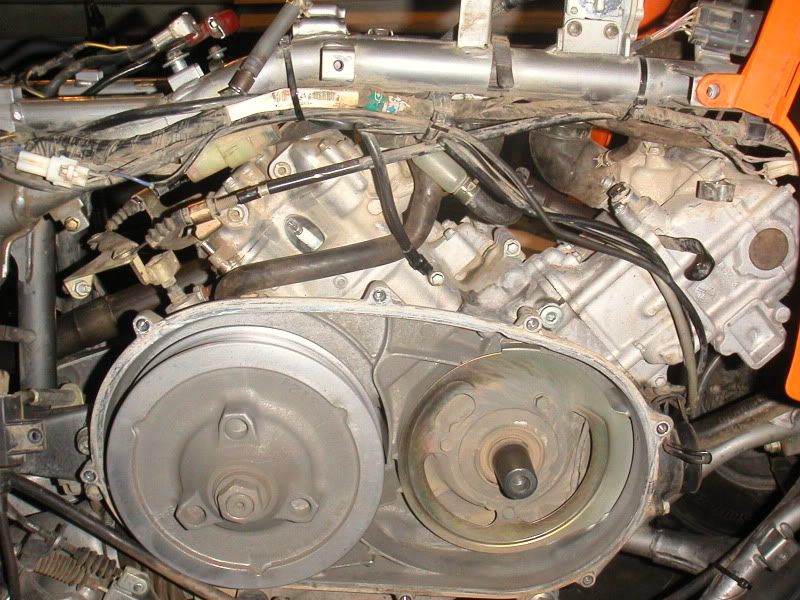 After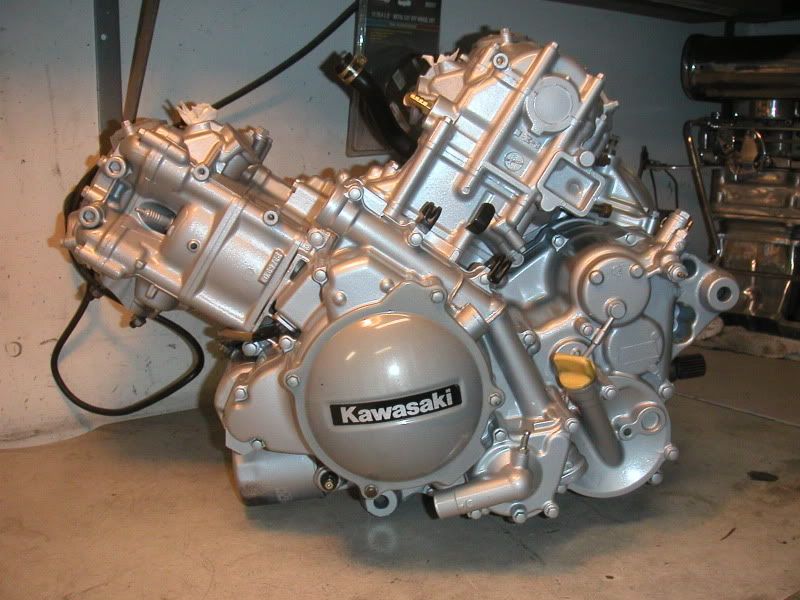 As you can see in the pictures, I haven't even changed out the oil filter or the spark plugs yet so they have paint on them. I have a polished stator cover for it but I don't run it in the winter. I don't want to get the road salt on when when I am trailering the quad.
I am hoping that the paint will make it easier to clean the motor when this happens. :lol: