I finally got these in from being made up. they are stock replacment teflon coated faceplate bushings.
It's an alternative to replacing the faceplate which is over 75.00. and this will cure the knocking faceplate. simply press the old one out ahd press this one in.
These work in all Clutch faceplates, stock, stage 1-2-3-4 modded, Dalton, Dasa.
I have them in stock and ready to go.
18.00 Plus shipping (2 day is 6.00)
If you want them installed in your NON KEBC faceplate. ship me your's and I'll install it for free and return it. same price.
My bushing on the left. worn stocker on the right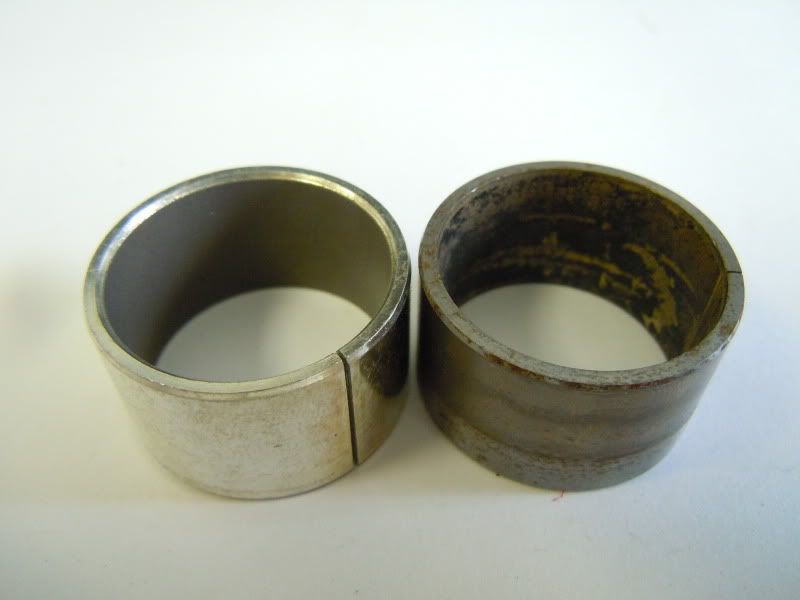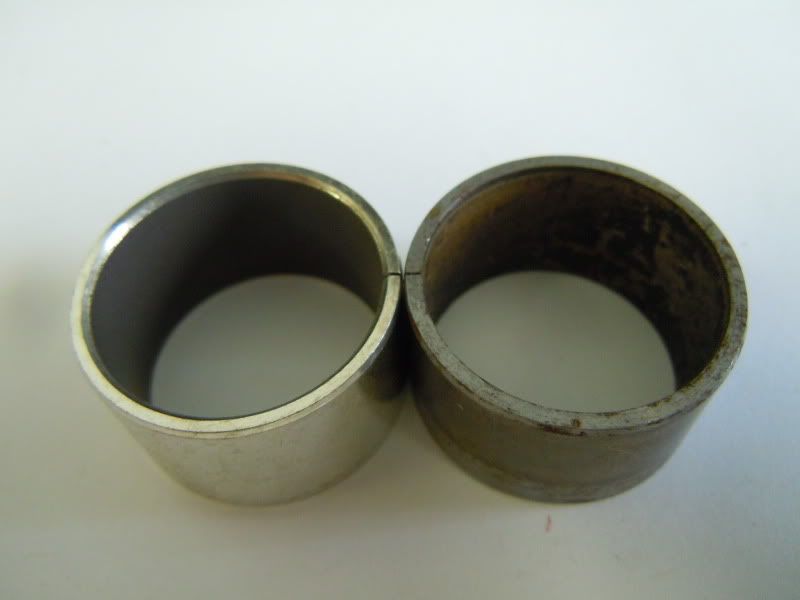 Here's where the bushing goes. this is a stock Vforce faceplate but they fit every kawy faceplate made from 360cc to 750cc
Here's a picture comparing the bushings. the stock is a brownish paper impregnated bushing. you can see the thickness of the teflon impregnated in my replacment bushing.
This is a stock KEBC faceplate. they fit in there as well. but most of the time the KEBC bearing is worn as well. better than paying 85.00 for a stock kawy faceplate.
John