Discussion Starter
·
#1
·
Finally got a few days to get my work own done. Grider was wanting my Muzzy on the Teryx, and it's a prick job to remove it. So I said the hell with it. I pulled the motor along with the exhaust. I started Sunday at about 3pm after a snow ride.
I don't know if pulling the motor to do a top end job was the right thing to do. I should have removed the shifter assembly and left it in the cart?? removing it by yourself is a pain in the ASS!!!! I'll tell you that. My balls are around my ankles now.
Anyway. I get this box that says AMR on it...well, Glenn had sent me a set of his Standard bore pistons about a month ago with a note (don't let an RZR beat you). THANK YOU GLENN that is very generous of you!! That was a nice birthday present. the pistons and rings he sent me went in without a hitch. (ring package was perfect fit). He also sent me his new dual valve spring kit.
they are the AMR Racing 12.5's 750cc and Total seal rings (fancy ones)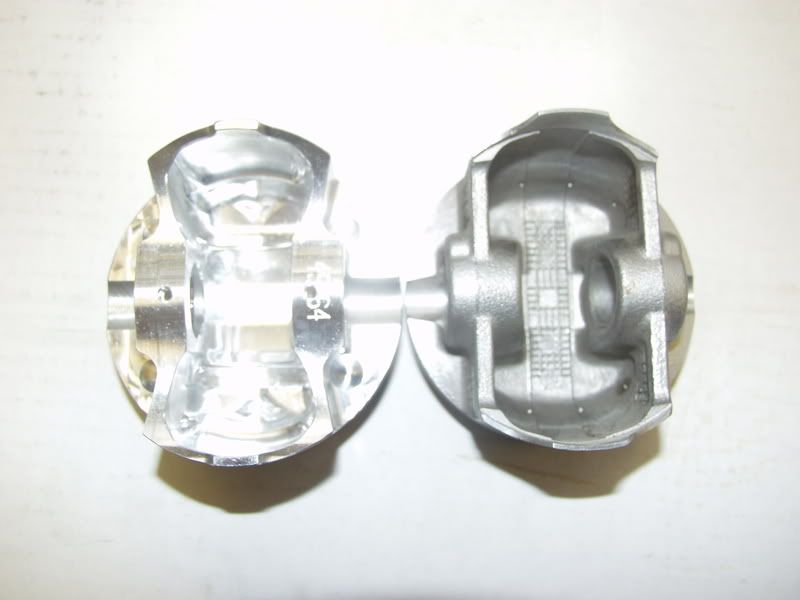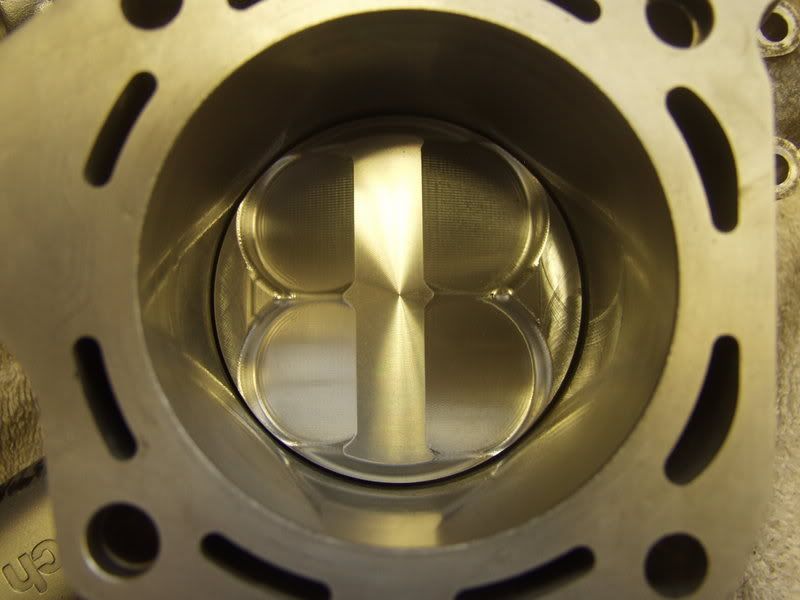 there they are compared to the stock piston that it replaced. by far the best 85mm piston out there and ready for the +4 heads. (when I finish them)
Next, I got Mickey to send me a set of stage 2 cams. I just want a trail motor that is reliable and I can sink and trash it at will, so I opted for my favorite woods cam, the stage 2 89A Web Camshaft grind. great for the low end grunt and top end pull just like in the atv's
bad pic, but you get the idea.
Last was the Fundy TRP Waterpump. I already had it installed, but Ray was nice enough to send it for me to try and I was running it on a stock motor, so this should be a little better test. So far it has been performing flawlessly, I pulled it to check it out and it was in fine shape. I had some seeping around the spacer. I installed it without sealant and using just 2 gaskets, so I followed the instructions and ran only one and used Permatex ultra Gray sealant. now it's good to go.
Sorry, I never got a pic, my hands were too greasy. but it's really nice and a larger propeller with spacer plate. Thanks again Ray.
Last is the new Muzzy PRO Teryx pipe with Teflon Coated cans. super sweet system. a bit of a bitch to get on, but when you work alone usually things are without an extra set of hands. Thanks to TIM at muzzy for semding me the pipe for Dyno Testing. (like 2 months ago)
I started it on Sunday at 3:00 in the afternoon with just intention to remove the exhaust. But I pulled the intake and saw BAD NEWS!!!! IT WAS FILLED WITH ALOT OF DIRT!!! The stock airfilter bit the dust and sucked in LOADS OF DIRT!! So it was a full pull, teardown and inspect. good time to put these Performance parts to use!!
Today Tuesday at 10:00 pm, motor's back in, bolted down, echaust is on and it fired to life with a gnarly bite. REV's like a MOFO!!! throttle response is incredible. Damn if it runs as good as it rev's I'll be happy
I just have to make sure that it is coolant is bled and no AIR is in the system.
Break in should be done about now.
I'll Dyno and tune the carbs and clutch accordingly tomorrow.
I have some high hopes for this setup. from the feel of it. it's going to be just what I was looking for.
until tomorrow....
John