$300
Warn XT25 Winch
– Brand New in Retail Box, from Warn's current Extreme Terrain Series.
Includes Synthetic Cable – No More Slivers or Frayed Cables!!! Works great for Snowplow - Retails for $489 – Get it for much less here.
Local pickup in Logan, UT 84321 or shipping is available. I accept Paypal and USPS money orders. Please e-mail or PM with any questions.
http://www.warn.com/atv/winches/XT25.shtml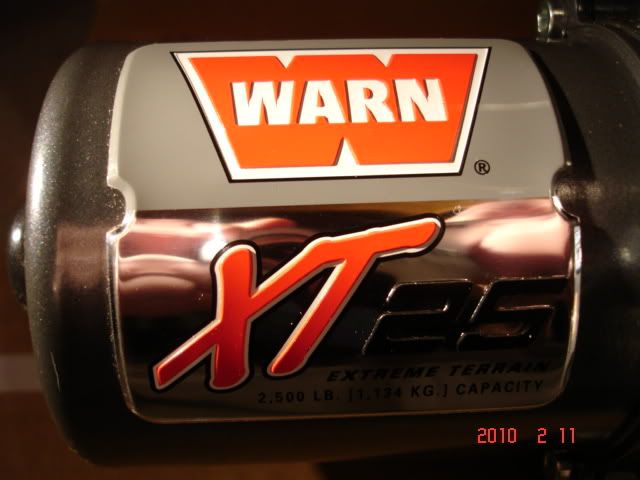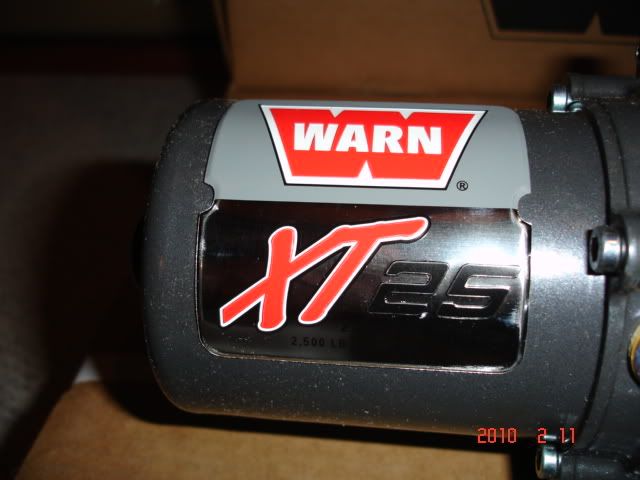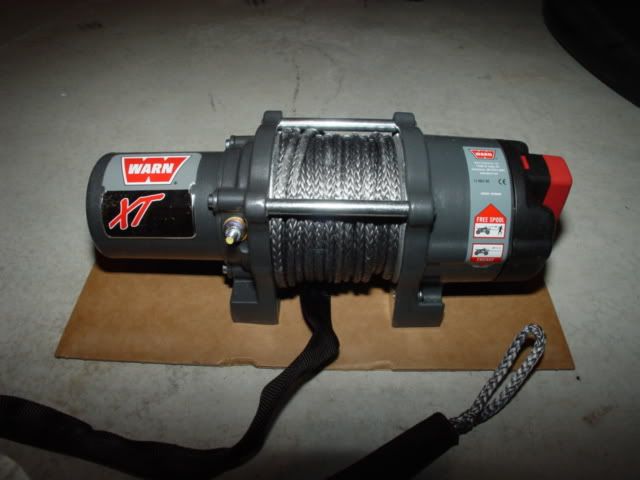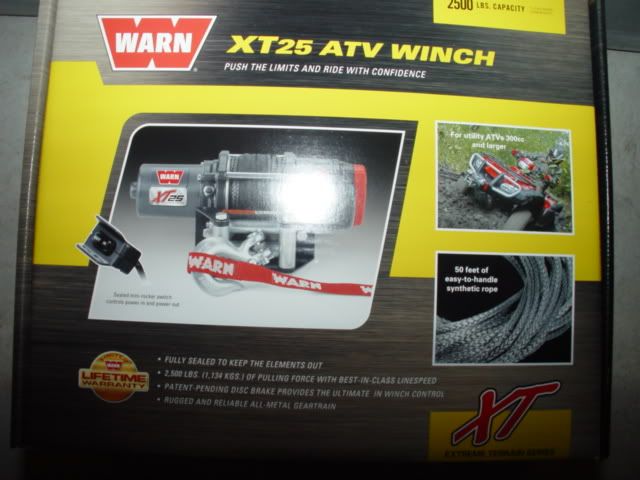 XT25 Extreme Terrain Winch for Utility ATVs 300cc and Up
Take the trail less traveled with the XT25. With its 2,500 lb. line capacity and 50' of synthetic rope, you'll be able to recover your vehicle (or your buddy's vehicle) with ease; it's great for plow lifting, too. The XT25 showcases an all-metal 3-stage planetary geartrain for smooth, reliable operation; a handlebar-mounted mini-rocker switch for convenient control; a short-throw clutch; and fast line speed. A patented disc brake ensures positive control while winching; full sealing keeps the elements out; and the efficient electrical system minimizes battery drain and keeps your winch working time after time.
XT25 SPECS/PART NUMBERS
Part Number: 75500
Rated Line Pull: 2500 lbs. (1134 kgs)
Motor*: 12V DC, .9 hp (.7 kW) permanent magnet, Sealed
Control: Sealed handlebar-mounted mini-rocker switch
Geartrain: All-metal 3-stage planetary
Gear Ratio: 154:1
Clutch (freespooling): Sliding pin and ring gear
Brake: patented disc brake
Rope: 50' Synthetic, 3/16" diameter (15 m, 4.76mm diam.)
Drum Diameter/Length: 2.0"/2.9" (52mm / 74mm)
Fairlead: Roller
Recommended Battery*: 12 Amp/hour minimum
Battery Leads: 8 gauge
Duty Cycle: Intermittent
Warranty: Limited Lifetime (valid in USA and Canada only)
Winch Weight: 13.4 lbs. (6.1 kgs)
*Designed for use with 12V DC battery systems only. No other voltage systems recommended.:
PERFORMANCE DATA PULL BY LAYER
Line PullLbs.(Kgs.) Line SpeedFT./min(M/min.) MotorCurrent Pull by layerlayer/Lbs(Kgs.)
0 18 (5.5) 14 1/2500 (1134)
500 (227) 16 (4.9) 39 2/2150 (975)
1500 (680) 10 (3.0) 96 3/1845 (836)
2500 (1134) 5 (1.5) 157 4/1586 (719)
Winch Dimensions: 13.1" L x 4.5" D x 4.7" H (33.3cm L x 12cm D x 12cm H)
Mounting Bolt Pattern: 3.0" x 4.87" (76 x 124mm)